Customer-Centric Orientation
Established in 2009, KemaTek Materials Technologies is an independently owned global company. We consistently place the customer above all else. In particular, we work with high-technology customers requiring superior levels of quality, ultra-pure materials, and consistent and reliable service.


Vertically Integrated
To achieve these levels of quality, purity, and service, KemaTek vertically integrates each of the critical elements required for consistent manufacturing. Owning every step of the process from materials research & development to powder preparation, sintering, machining, cleaning, & final inspection gives KemaTek the ability to monitor and tightly control every step in the process. Learn more


Technology Focus
KemaTek is committed to high-technology markets and invests heavily in research & development, process integration, advanced manufacturing technologies, and state-of-the-art equipment to meet customer needs — now and in the future.


Advanced & High-Purity Ceramic Materials
KemaTek specializes in high-purity, advanced ceramic materials components to support the most demanding customer applications. Check out our materials page for more information.


Preserving Customer IP with Integrity
Our customers require highly secure control of their intellectual property. KemaTek employs state-of-the-art IP protection technologies and processes to ensure our customer's IP is never at risk. KemaTek is ISO certified and trains all team members to provide clear communication to each other, suppliers, and customers.


Superior Service
Our culture is committed to provide superior service and enables each of our team members to ensure customers receive excellent care and frequent communications.


Global Reach
KemaTek serves industry-leading customers around the globe with world-class components and integrated assemblies — wherever they may operate.
Growth for Customer Needs
KemaTek continues to expand its product and service offering as customer needs grow. Continuous investment in R&D, facility capabilities, and technical personnel enable world-class support for our customers.
Company History
Established in 2009, KemaTek has built a substantial capability in high-purity technical ceramics and related services for technology-oriented customers throughout Asia and the world. Learn more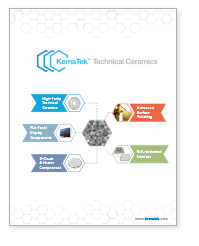 To download our brochure, click here.
For more information, please contact us.