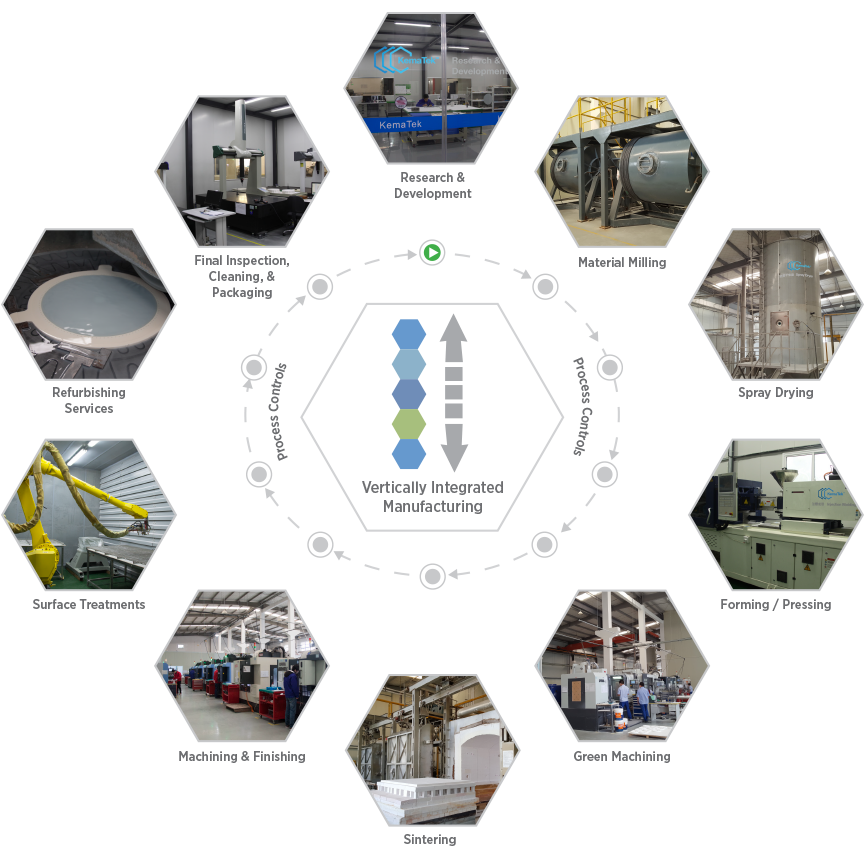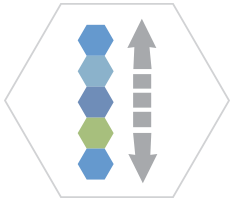 Vertical Integration
KemaTek is a vertically integrated, advanced materials solution provider. Owning every step of the process from materials research & development to powder preparation, sintering, machining, cleaning, & final inspection gives KemaTek the ability to monitor and tightly control every step in the process.

Working closely with our customers, KemaTek develops and formulates materials best suited to our customer's needs. From inventing new materials to extensive testing of our existing products, KemaTek invests in state-of-the-art testing and formulation equipment.

Combining proprietary ceramic powders and binders into a uniform slurry, our in-house ball mills ensure consistent, high-purity processing and repeatable, high-performance ceramic components.

Spray drying converts prepared slurries into a fine, spherical format for use in forming equipment. Using several in-house spray dryers separated for material types and purities enables full control and maintains our vertically integrated manufacturing for consistent processing capabilities our customers need.

Depending upon part complexity, volume, and application, KemaTek employs dry presses, isostatic presses, injection molding, and other specialty methods to form components to near-net or net shape sizes.

Additional features are machined prior to sintering to ensure cost-effective manufacturing. KemaTek employs dedicated, large-scale CNC machines allowing up to 3,000 mm (120 in) length and maximum O.D. of 1,000 mm (40 in).

State-of-the-art oversized kilns and furnaces are electronically controlled with precision firing profiles to ensure consistency.

Enabling large-scale, high-volume products, KemaTek offers multiple axis, high-precision CNC machining and finishing.
Precision Grinding
Advanced, post-fire machining equipment capable of machining highly toleranced, complex shapes
Leading-edge CNCs capable of machining parts as large as 3600 mm
Surface Grinding
Large-format precision grinding equipment for high-volume production

KemaTek offers a complete resource for large-format component surface finishing and treatments on new components and stripping and cleaning for used components. From chemical stripping and fully automated bead blasting to plasma and TWAS (Twin Wire Arc Spray) coatings, we are able to provide the the ideal finish or coating as desired by our customers. Learn more

KemaTek offers comprehensive refurbishing services starting with an advanced chemical stripping and cleaning line, automated bead blast resurfacing, advanced coatings, and precision surface finishing. Learn more

KemaTek uses industry-leading BKMs (Best Known Methods) for cleaning, inspection, and packaging to ensure products are received in specification and in good condition.
Contact us for for more information or to get a quote on your next project.